Milano, 2010
A new residential settlement with a large urban character in an area on the outskirts of Milan.
At the base of the project there is the study of a strategic link between private and public spaces with the intent to recreate the concept of "building-community", featuring a merging of spaces and resources.
The open space plays a decisive role and constitutes, within the collective dimension, a connective tissue between different places and different functions that make up the project.
The accommodation spaces develop along a passageway connecting the sleeping and service areas, and offer two views of different outdoor spaces.
One structural step orders different types of accommodation, thus acquiring greater flexibility and easy potential combinations. The accommodation spaces are unevenly distributed, ensuring a social mix that recreates the richness of social relations typical of a community.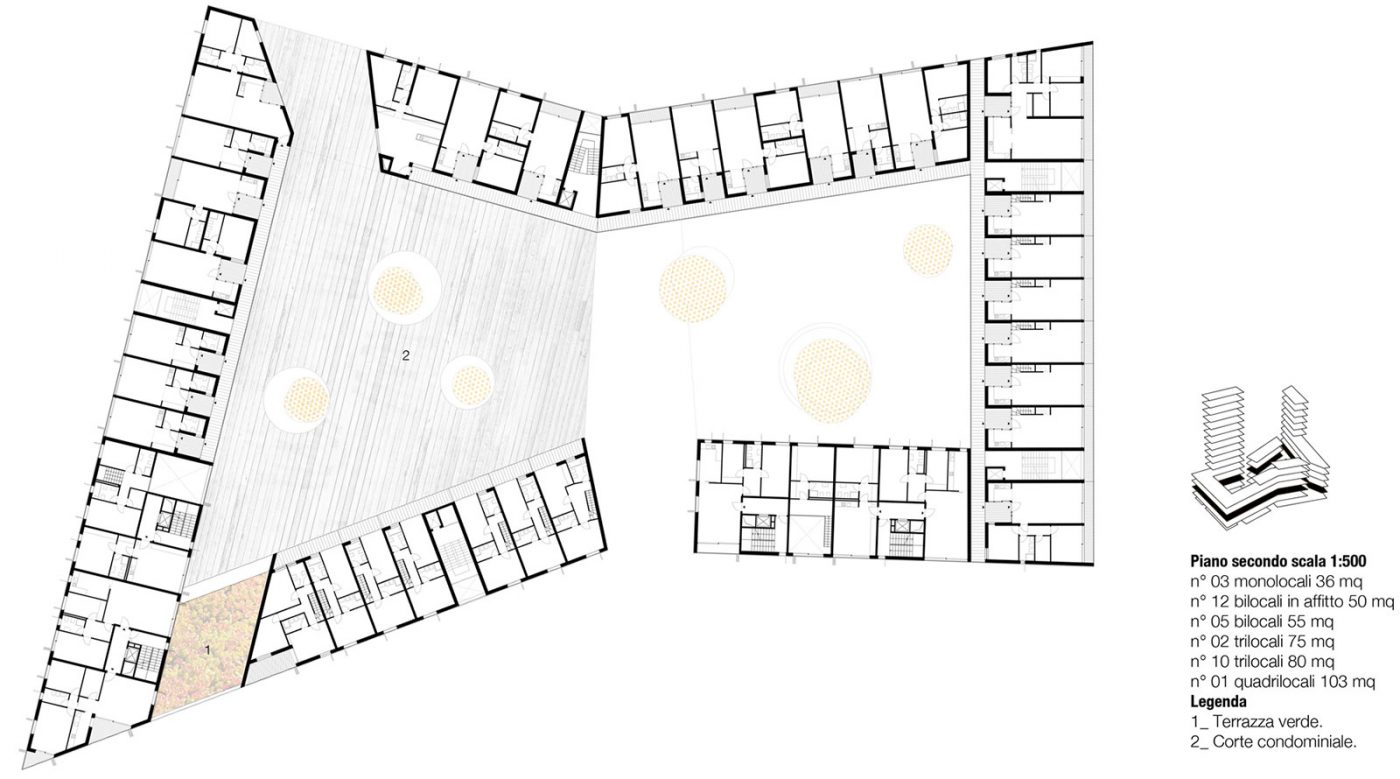 Client
Confcooperative, Legacoop, Euromilano
Team
studio wok + Antonio Manzeni